Adolescents experience how susceptible they are to fake news with VR glasses and rubber hands
BrainTrain: an initiative from Leiden University in which a team of students visit high schools to make adolescents more resilient against disinformation on the news and on their socials. In an interactive two-hour guest lesson, high school pupils discover how easily their brains can be tricked into thinking something is real. For example by taking part in a VR-experiment. 'Man, it felt like I was having a heart attack.'
Read the full article in Dutch for a lively report on the lesson and interviews with high school pupils and a teacher about their experiences.
Would you like to know more about requesting a BrainTrain guest lecture? Check their website: https://www.circlenl.com/outreach.html or send them an e-mail: braintrain@fsw.leidenuniv.nl.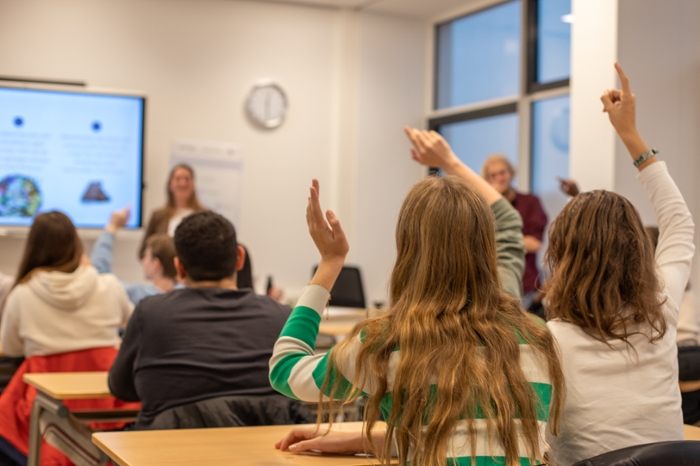 Interdisciplinary programme Social Resilience & Security
'BrainTrain' is an initiative from the interdisciplinary researchprogramme 'Social Resilience and Security' from Leiden University. Researchers from diverse scientific disciplines collaborate to investigate how people can be more mentally and socially resilient against phenomena of modern society, such as unsafety on social media, violence and uncertainty.
See also: https://www.universiteitleiden.nl/en/research/interdisciplinary-programmes#social-resilience-and-security