Steven Truxal delivers presentation at 15th European Civil Aviation Conference
Professor Steven Truxal was invited to address the 15th European Civil Aviation Conference (ECAC) Forum of Directors General in Paris on 6 December 2022.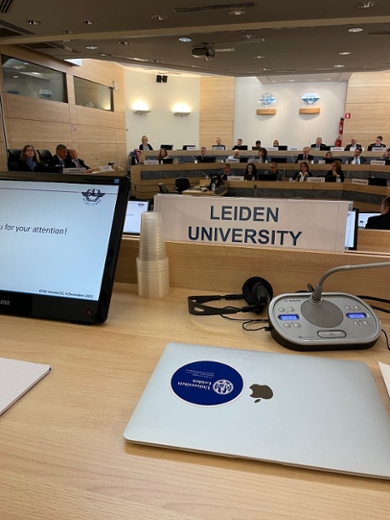 ECAC was founded in 1955 as an inter-governmental organisation that seeks to 'harmonise civil aviation policies and practices amongst its Member States and, at the same time, promote understanding on policy matters between its Member States and other parts of the world.' In total, 44 States are represented including all 27 EU Member States; the European Commission, industry representation bodies and observer States also participate.
Professor Truxal's delivered a presentation on the aeropolitical landscape entitled: 'The New New Normal: Blueprint for World Aviation'. He looks forward to future collaborations between ECAC and Leiden's International Institute of Air and Space Law.