A quick call with Corinda van Bohemen about the SteunLeiden.nl crowdfunding platform
From an emergency fund for Ukrainian students to a golf tournament for cancer research at the LUMC: the Leiden University Fund (LUF) crowdfunding platform is full of fantastic projects that enrich the university. If you are looking for funding for your idea or special project, crowdfunding may just be the answer, says fundraiser Corinda van Bohemen.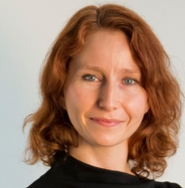 Hi Corinda! So who exactly is SteunLeiden for?
'The LUF launched the platform because some projects or research can't be funded through grants. To raise money, students and staff from the university can therefore start crowdfunding campaigns on SteunLeiden.nl.'
What requirements do such campaigns have to meet?
'One requirement is that your idea really is of value to the university, our teaching or our students. The platform doesn't raise money for birthday drinks or parties. It's also important to have your own network so that your campaign can also gain traction there. Many people donate not just to a project but to a person. And we also look at how realistic a campaign is. If you need a quarter of a million to achieve your plans, it may be difficult. Between 5,000 and 25,000 euros is generally an achievable amount.'
Do you have any other tips for increasing the chances of your crowdfunding campaign being successful?
'Make sure you have a really concrete story in simple language. Your pitch has to be clear to all, so avoid technical jargon or complicated Latin terms. You really have to write a kind of elevator pitch: why you are asking for money and why it's so important you get it now. You have to pinpoint what will be lost if your project isn't realised.'
Do you give applicants a bit of help with that?
'Definitely! We can help you hone your story and come up with catchy titles and one-liners. We'll also give you checklists: What is your project about? Who should you approach within your own network? And so on.'
What kinds of projects are there on the platform?
'There are all kinds of campaigns. In the past, money has been raised not only for coronavirus research but also for canoes to fish plastic waste out of Leiden's canals. A recent example is the creation of an emergency fund after the Russian invasion of Ukraine. This has already enabled us to offer financial support to 19 Ukrainian students in Leiden. At the moment there's also a crowdfunding campaign for the Boa language in Congo. An enthusiastic group of linguists are campaigning to keep this beautiful lost language alive.'
Which project stands out to you personally?
'On 10 June a charity golf tournament will take place to raise money for ovarian cancer research. It's a fantastic campaign because ovarian cancer really is a silent killer that affects 1,400 women every year. The LUMC will use the proceeds for research into immunotherapy. You can already register for the tournament – even if you're a complete beginner.'
For more information and advice on how to get your campaign on SteunLeiden.nl, contact fundraiser Corinda van Bohemen.
Text: Evelien Flink
A quick call with
There's a lot happening at Leiden University. The websites fill with news on a daily basis. In 'A quick call with', we ask a member of staff to tell us more about a relevant and topical subject.