Matthew Canfield and Danielle Chevalier receive NWO Grants
Matthew Canfield (Assistant Professor, Van Vollenhoven Institute) and Danielle Chevalier (Assistant Professor Law & Society, Van Vollenhoven Institute) both received XS Grants from the NWO Open Competition SSH for their respective research projects. These grants are a maximum of €50,000 and enable proposals for curiosity-driven, fundamental research.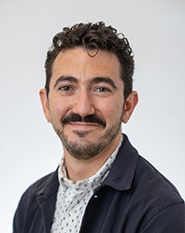 Canfield's project, Governing the Digital Revolution in Agriculture: Toward Inclusive Data Governance in Kenya, examines the regulation and impact of digital agriculture. Digital technologies are transforming the agricultural sector, promising more efficient and sustainable food systems. However, farmers have raised significant concerns over who controls the data generated by digitisation. In response, new forms of data governance are being developed to build up farmers' and citizens' trust in these technologies. Yet, little is known about how data governance operates in practice, especially in the global South where small-scale farmers predominate. This socio-legal study analyses current practices of agricultural data governance in Kenya – a country that has been at the forefront of digitisation in sub-Saharan Africa – to assess the challenges of constructing inclusive data governance.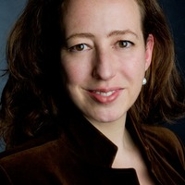 Chevalier's project is titled From Skate Zone to TikTok: How Social Media Affects Public Space. In urban studies, material public space is often considered three-dimensional. With the advent of social media, however, a fourth dimension can be identified; a virtual dimension that is spatially and temporally interlaced with physical space. What is the impact of this virtual dimension on the societal function of public space? To answer this question, Chevalier takes a theoretical and empirical approach by using the urban sport skateboarding at the Skate-Zone in Amsterdam as a case study. Skateboarding is exemplary of both the embodied sensory use of three-dimensional physical space and the intricate engagement with the virtual realm through social media. The project set-up is explorative, interdisciplinary and uses multiple methods.