NWO Open Competition grant for two FGGA researchers
Sixty researchers have received a grant of approximately 50,000 Euros during round 3 of the NWO Open Competition SSH-XS pilot programme. Two of them are working at FGGA: Jolien van Breen and Honorata Mazepus. The sixty researchers received the grant to start working on a promising concept or an innovative and high-risk initiative.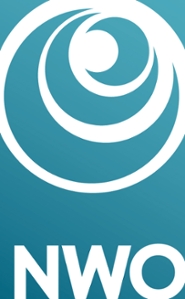 Assistant Professor Jolien van Breen's research project:
The Expansion of "Violence": Public attitudes to interpersonal violence in the Netherlands
Interpersonal violence, such as homicide, assault, or domestic violence, is a topic about which people care a great deal. It has devastating consequences for those who are personally involved, but is also undesirable from a societal perspective. Crucially, in the Western world, there seem to be fundamental changes going on in public attitudes to interpersonal violence – people now recognise a greater variety of types of violence than before. This project surveys members of the public to better understand these changes to how we – as a society – think about violence
Assistant Professor Honorata Mazepus' research project:
What do anthropological records tell us about democratic checks and balances? A pilot study of hunter-gatherer politics (ANTHROPOL)
ANTHROPOL aims to advance explanations of democratic backsliding through its innovative focus on political intuitions. Political intuitions likely developed in the ancestral human environment. Therefore, ANTHROPOL will analyse anthropological records of hunter-gatherer societies to explore how and under what conditions humans keep their leaders in check. ANTHROPOL will start an interdisciplinary pursuit to rethink contemporary checks and balances, produce an original dataset, and generate new hypotheses about why democracy-loving citizens often remain indifferent to abuses of power by authoritarian leaders. ANTHROPOL is thus the first steppingstone in a research agenda to identify political intuitions relevant to democracy.
An overview of all the projects can be found here: Granted projects | NWO