Earliest Middle Eastern Manuscript Collections in Leiden Now Available in Open Access
Several of the most important manuscript collections in the Leiden University Libraries (UBL) Special Collections, comprising 443 extremely rare and often unique volumes, have been made available in Open Access via Digital Collections. The available manuscript collections include the private collections of some of the earliest Leiden scholars of Middle Eastern languages, such as Josephus Scaliger, Franciscus Raphelengius and Jacobus Golius, as well as the Ottoman Turkish manuscripts acquired by Levinus Warner in Istanbul between 1645 and 1665.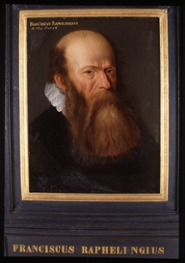 Pioneer Orientalists
From the late sixteenth century onwards, leading Leiden scholars like Joseph Justus Scaliger, Franciscus Raphelengius, and later Jacobus Golius, started to collect literature and academic works from the Middle East and other parts of the Islamicate world. Their interests included a wide variety of living and obsolete languages of the Middle East, including Arabic, Persian, Turkish, Hebrew and Aramaic, Armenian etc. The private Oriental collection of Josephus Scaliger was donated to Leiden University in its entirety upon his death. About a dozen manuscripts which had formerly belonged to Franciscus Raphelengius were bought at auction in 1626, but afterwards came to be regarded as part of the Scaliger legacy. Jacobus Golius was the first Leiden scholar to travel to Morocco (1622-1624) and the Middle East (1625-1629), with the aim to collect relevant literature. He later used these works and the knowledge he gained during his travels to write his famous Lexicon Arabico-Latinum, (Leiden, 1653), which would be used as a standard scholarly dictionary in Europe for the next three centuries. The Oriental manuscripts brought to Leiden by these scholars have now been made available in Digital Collections.
The Ottoman Turkish Legacy of Levinus Warner
A student of Jacobus Golius, Levinus Warner was one of the most prolific book collectors in the history of Dutch-Turkish relations. He acquired some nine hundred Islamic manuscripts in Middle Eastern languages, seventy-three Hebrew manuscripts and more than two hundred Hebrew printed works during his permanent stay in Istanbul between 1645 and his death in 1665. Warner did not scour the bookshops himself, using the services of local middlemen instead. Most of these intermediaries were Syrian Christians. A considerable number of works in his collection were bought from high-ranking Ottoman officials and intellectuals. The most prominent of these is no doubt Kâtib Çelebi or Hadji Khalifa. He possessed one of the largest and most celebrated private collections in the empire, owning manuscripts originating from libraries of Ottoman and Mamluk sultans and Ayyubid emirs. The majority of the Warner collection focusses secular subjects such as language and literature, history, philosophy and science. By his will, his entire collection, which became known as Legatum Warnerianum, was transferred to the collections of Leiden University. As a first step, the Ottoman Turkish manuscripts from the Warner collection can now be viewed in Open Access via Digital Collections.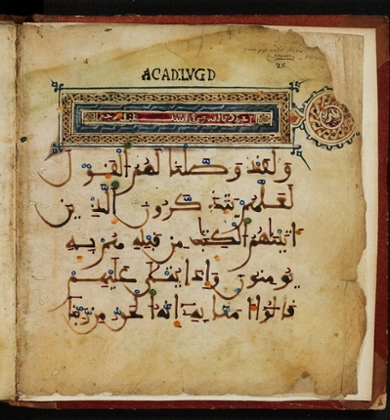 Cooperation with Brill
Brill Publishers and Leiden University Libraries have a long and storied history of collaboration in every imaginable field related to publication. Brill is the oldest academic publisher in the Netherlands with a rich history of publishing in the fields of history, religion, Judaica and Islam studies. Considering this history and available digitisation facilities, Brill was a logical partner for UBL to take its first steps in large-scale digitisation at the turn of the 21st century. With Brill's help and the technical expertise of Harald Fischer Verlag, UBL was able to digitise and publish these important materials. Now the materials have been made publicly available in the Leiden Digital Collections with a CC-BY creative commons license.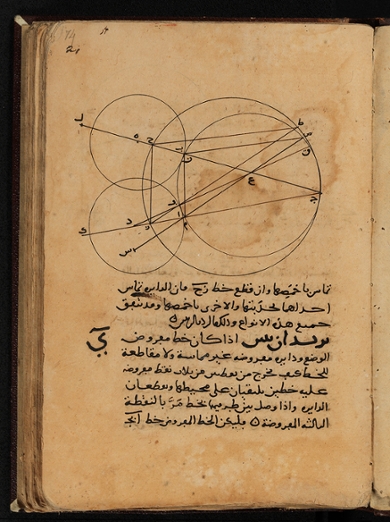 Manuscripts and Printed Works from the Middle Eastern Collections
UBL holds approximately 6500 precious manuscripts from the Middle East and other parts of the Islamicate world. Over the years, significant parts of these collections have been made available online via Digital Collections. The collection reflects half a millennium of academic contact with a world beyond Western culture, a world that was often barely understood and frequently seen as hostile, but also as inspiring and fascinating. Despite its name, the collection covers more than just the Middle East. It also contains works from North Africa, Central Asia, Western China, Southeastern Europe, and the Jewish community in Europe, as well as academic works about these areas from the dawn of printing until the twentieth century. The collections comprise mostly Arabic, Persian and (Ottoman)Turkish manuscripts, but also smaller collections written in Hebrew, Aramaic, Syriac, Ethiopian, Southern Arabic, Armenian and Berber languages. Although religious texts are a clear focal point in the collections, be it Muslim, Jewish or Christian, they also cover the entire spectrum of writerly culture, from literature to art and science.
About Digital Collections
UBL makes digitised and born-digital materials available through Digital Collections. The Digital Collections platform has a wide range of functionalities, like a full-text search function for printed works, a powerful zoom function, and high-definition image downloads. Searches can easily be focused and refined and a connection to the library catalogue is readily available. Every collection has its own collection page for easy access but different collections can be searched simultaneously. A persistent link is provided for every digital source record, to facilitate reliable reference in print and online. Many materials in Digital Collections are published under a CC-BY license and hence freely usable and alterable for every user. UBL continues to add new materials to Digital Collections. Much of this material is accessible through the Leiden IIIF Advanced Viewer. We invite new users to view our instruction videos to optimise their experience.