Leiden interdisciplinary research opportunities in health and disease prevention
Are you a Leiden researcher looking for opportunities for interdisciplinary research and collaboration in the fields of local communities, health and disease prevention? If so, Health Campus The Hague is the right place for you. Take a look at these four examples of current research.
1. Behavioural change interventions in groups with a lower socio-economic status
People with a lower socio-economic status (SES) live on average six years less and 15 years less in good health than those with higher SES. How can the health of people with lower SES be promoted effectively?
There are many interventions in the Netherlands that focus on disease prevention and aim to promote population health. Unfortunately, most of these interventions actually appear to increase existing health disparities, as they are mainly effective for people with higher SES and better health. This project explores behavioural interventions that are effective in promoting the health of people with lower SES. Different techniques will be investigated by conducting experiments both in the lab and in practice. The project also examines how the insights gained can be translated into more effective policy and governance.
See here for more information about the project (Dutch)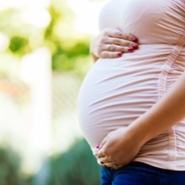 2. Supporting vulnerable pregnant women and partners
The WE-STUDY aims to support vulnerable pregnant women and their partners, helping them to live as healthily as possible. The starting point is not risk behaviour such as smoking and stress, but how a healthy lifestyle fits in with what the woman and her partner want for themselves (autonomy) and who they want to be, now and as future parents (identity). The project works with vulnerable pregnant women, their partners and professionals from the social and medical domain to investigate how autonomy and identity can be used to promote healthy lifestyles. The aim is to integrate identity and autonomy into both existing interventions for the target group and training for professionals.
See here for more information about the project (in Dutch)
3. Countering syndemic vulnerability
Health and social problems often go hand in hand. There is a higher risk of poor health in neighbourhoods where residents have concerns about income, housing and work. These concerns lead to more stress and new health issues. This pattern of clustering of several health problems and social problems is known as 'syndemics'. As there are close links between social problems and the health of a neighbourhood or district, a structural approach is needed. Current policies have so far not been successful in preventing this syndemic vulnerability in individuals and neighbourhoods.
The aim of this project is to make neighbourhoods more resilient, by addressing problems that contribute to poorer health at organisational and policy levels. The neighbourhoods and residents themselves are central to this approach. We are using co-creation in a neighbourhood in Leiden (Stevenshof) and a neighbourhood in The Hague (Moerwijk) to develop a community resilience approach.
See here for more information about the project (in Dutch)
4. Recovery from (unexplained) persistent disorders
More than two million Dutch people struggle with chronic pain, and 40% of all consultations with GPs are about medically unexplained physical symptoms (MUPS). MUPS lead to high healthcare costs (over €3.8 billion in 2019) and a lower quality of life for people. One of the aims of the EMOVERE study is to increase the chances of recovery, gather more knowledge on the role of emotions in physical complaints and offer healthcare providers additional potential treatment options. Planned interventions include district-level information activities, in-service training for healthcare providers and an eHealth programme and group intervention that also includes individual elements. The project was developed as a Citizen Science activity and will be led by hands-on experts in three neighbourhoods in The Hague. The project is starting in the Schilderswijk neighbourhood in The Hague and is currently looking for other neighbourhoods.
See here for more information about the project (in Dutch)
You can find an overview of all the health projects being carried out at Health Campus The Hague here.
Health Campus The Hague is home to the Leiden interdisciplinary research programme Population Health Living Lab The Hague,
involving LUMC and the faculties of Governance and Global Affairs, Science, and Behavioural and Social Sciences. The programme focuses on looking at the health of a group of people rather than the health of an individual. The more medical data you collect about the health of certain groups of people - for example, individuals living in the same city or neighbourhood - the more you can learn about how the long-term health of people in this group will develop.
The programme is keen to come into contact with all researchers at Leiden University to explore opportunities for collaboration. If you would like to know more, please contact the project managersMattijs Numans and Egbert Vos.